There are plenty of reasons people choose to move to Florida: plenty of sun throughout the year, warmer climate, plenty of beaches, and of course, there are the major theme parks like Walt Disney World Resort, SeaWorld, Universal Studios, and Busch Gardens in the Central Florida area. Florida is also known to get hit by hurricanes during the Atlantic hurricane season, which also makes it disaster-prone, especially in the South Florida area.
One major question new Florida residents have is, "are Florida homes built to withstand hurricanes?" While it's not possible to build a home that can withstand a category 5 hurricane completely unscathed, it is, however, possible to build homes that can withstand as much damage as possible from powerful category 5 hurricanes.
After Hurricane Andrew – a category 5 storm – devastated South Florida in 1992, the building codes were dramatically changed with tougher standards throughout the state to ensure building structures could withstand category 5 hurricane winds and flood damage. This was especially true for Miami-Dade County, which was the part of South Florida that was the hardest hit by Hurricane Andrew. Compliance with new building standards for hurricane resistance was made possible with the establishment of The Florida Building Code Commission, with Miami-Dade County being the first to certify these new standards.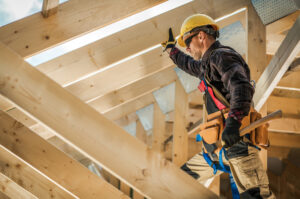 With tougher building codes in place, the next question in many homeowners' minds is "how much does it cost to build a hurricane-resistant home?" Another similar question that also comes to mind is "will it be costly to renovate my home to be hurricane-resistant?" The answer to both questions is building a hurricane-resistant home is not as expensive as many people might think.
According to the Executive Director of Habitat for Humanity, Lance Rettig, from Panama City, Florida, "the cost is very low on these," further citing as an example that making a $75,000 4-bedroom home hurricane-resistant can cost as little as $1000 tops. As such, it is worth building a hurricane-resistant home, which could help homeowners save a ton of money on home insurance premiums alone. So what goes into building a hurricane-resistant home?
Building hurricane-resistant homes entails addressing four critical structural vulnerabilities: foundation, doors, windows, and garages. Not only do these critical structures need to be able to resist wind and flood damage, but the more vulnerable parts of a home – doors, windows and garages – need impact resistance as well. Protection from impact is especially critical to preventing interior damage to the home from wind, water, and debris, as well as preventing injuries to the home's occupants.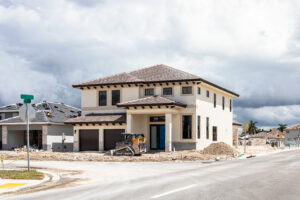 A strong home foundation entails building a roof and walls that are strong enough to withstand wind and flood damage. This resulted in an increased demand for hurricane clips and straps, which are steel connectors that strengthen the wooden frames of homes, especially the roof. Other popular choices for tightening the home's foundation are cable ties, J-bolts and expansion bolts.
When addressing the more vulnerable parts of the house, impact windows are the most effective against wind and debris damage. Impact windows are specially designed with metal and vinyl frames to hold the glass in place and prevent it from shattering during hurricane-force winds. Another major protection against shattering is the presence of two sheets of glass: exterior tempered glass and interior heat-strength glass. Both offer maximum protection against wind and debris damage by never breaking on impact. Instead, the windows crack into a web-like pattern, but the glass itself stays intact. This is also effective against water damage from rain and floods.
Impact-resistance doors are similarly equipped with materials such as fiberglass, honeycomb, polystyrene and polyurethane, which are incredibly strong against hurricane-force winds and flying debris. Impact-resistance doors are also equipped with reinforced bevel hinges and filled edges to close the gap between the door and frame. Reinforced garage doors are similarly constructed with high-tensile steel box struts to protect against impact damage.
To learn more about how Taylor Builders can protect your new construction or building renovation against storms, please see our services page or contact us.