When it comes to South Florida home construction and remodeling, roofing is one of the highest requested services. Whether a homeowner lives in Pompano Beach, Palm Beach, or Miami-Dade, roofing is an important aspect of Florida homebuilding and it's not hard to see why. Apart from the obvious fact roofs protect homeowners and their families against outside elements, the protection roofs offer is especially important during peak hurricane season.
For South Florida residents, the months of July, August, and September are when the sunshine state tends to get hit the hardest by tropical storm activity, especially in Broward, Miami-Dade, and Palm Beach counties. As such, having a roof that won't fly off with the wind is on every Florida homeowner's priority list. However, having a strong roof that can withstand category 5 hurricane winds isn't the only thing to take into account when building a good roof. There's also knowing the difference between commercial and residential roofing, how this impacts installation and replacement, and whether or not it protects against leaks and can save you energy.
Commercial and Residential Roofing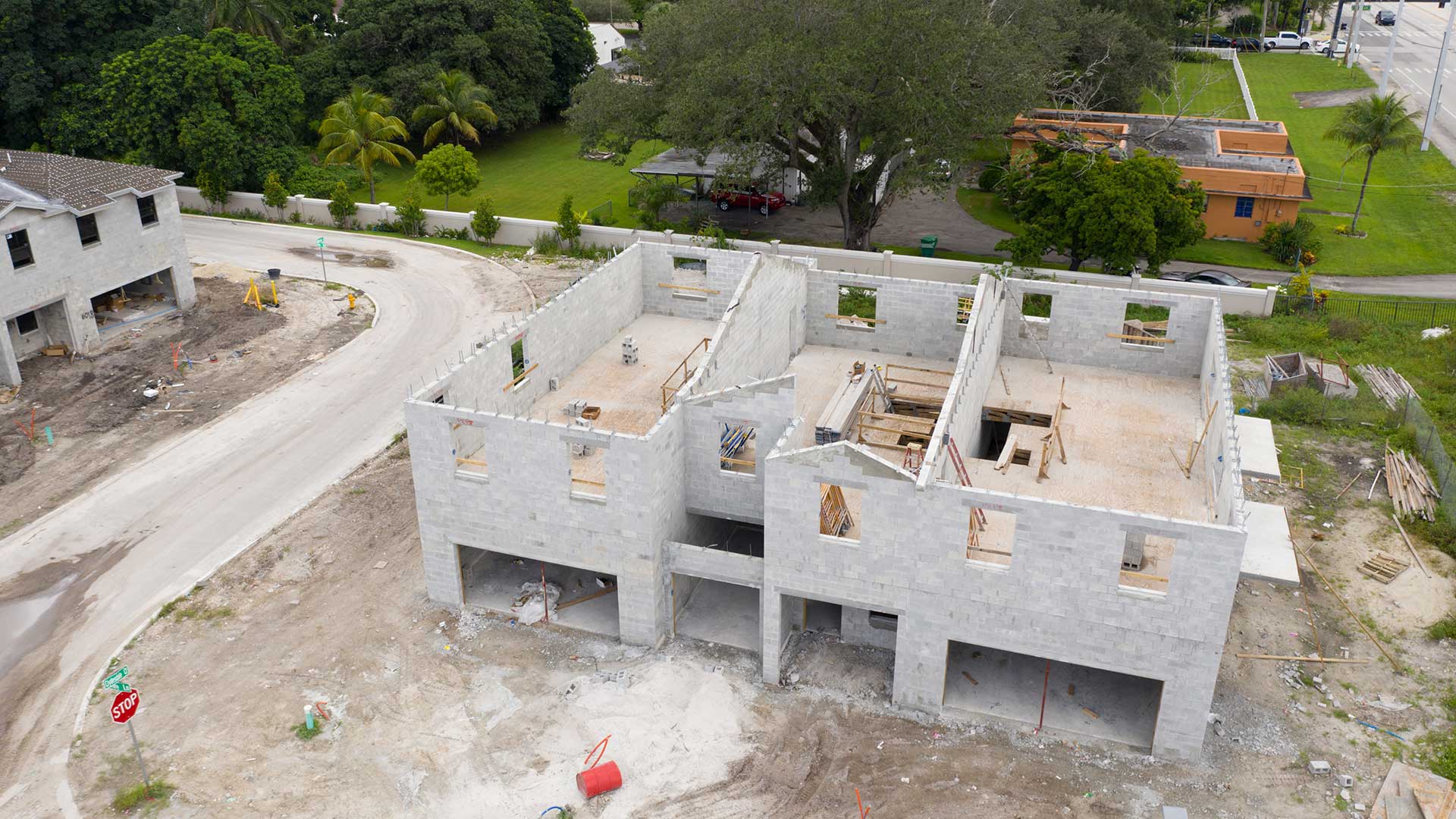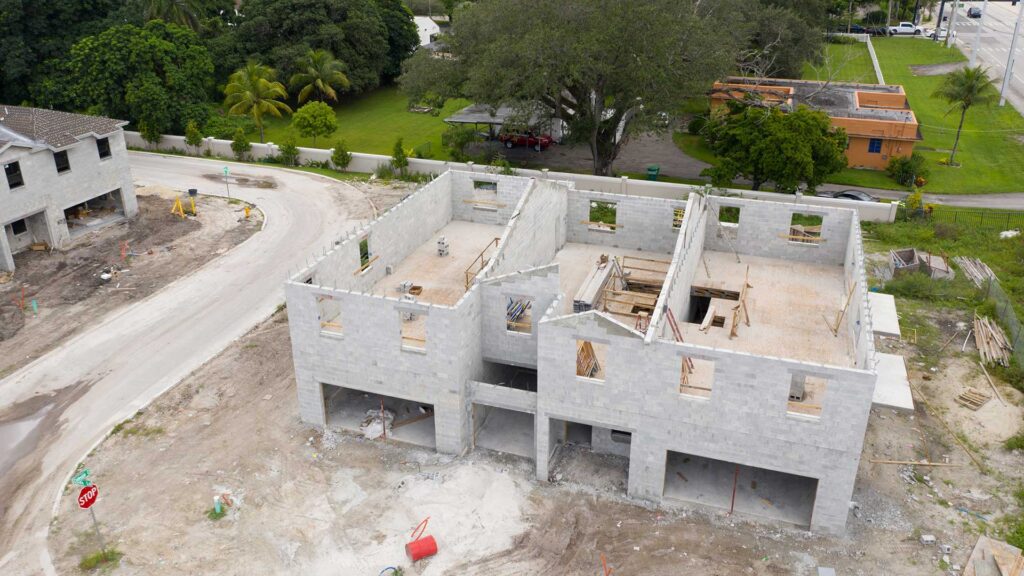 One important step in good roof design is knowing if the roof is being built for a commercial building or a residential home. The difference in their design is huge from the style of the roof to the materials used and whether or not the roof needs to be able to withstand heavy objects like water tanks, heating ventilation and air conditioning (HVAC) units, blower outlets, smokestacks, solar panels, even satellite dishes.
In the case of commercial buildings, given their various uses – shops, restaurants, schools, hotels, warehouses, etc – they will often need to be fitted with HVAC units and industrial piping, among other things. As such, commercial roofs tend to be low and flat in their design, more layered and insulated, and coated with both protective and reflective coatings than residential homes. It is for this reason commercial roofs are built with a wide variety of roofing materials compared to residential homes. Some of these roofing materials include polyurethane spray foam, tar, gravel and bitumen.
Residential homes by contrast are not expected to hold heavy objects apart from solar panels, satellite dishes, and vent stacks and are therefore built with higher pitches. As such, their building materials tend to be less varied compared to commercial roofs and are often built with plywood and covered in metal, asphalt shingles, ceramic tiles, wood shakes, or slates.
Roof Installation and Replacement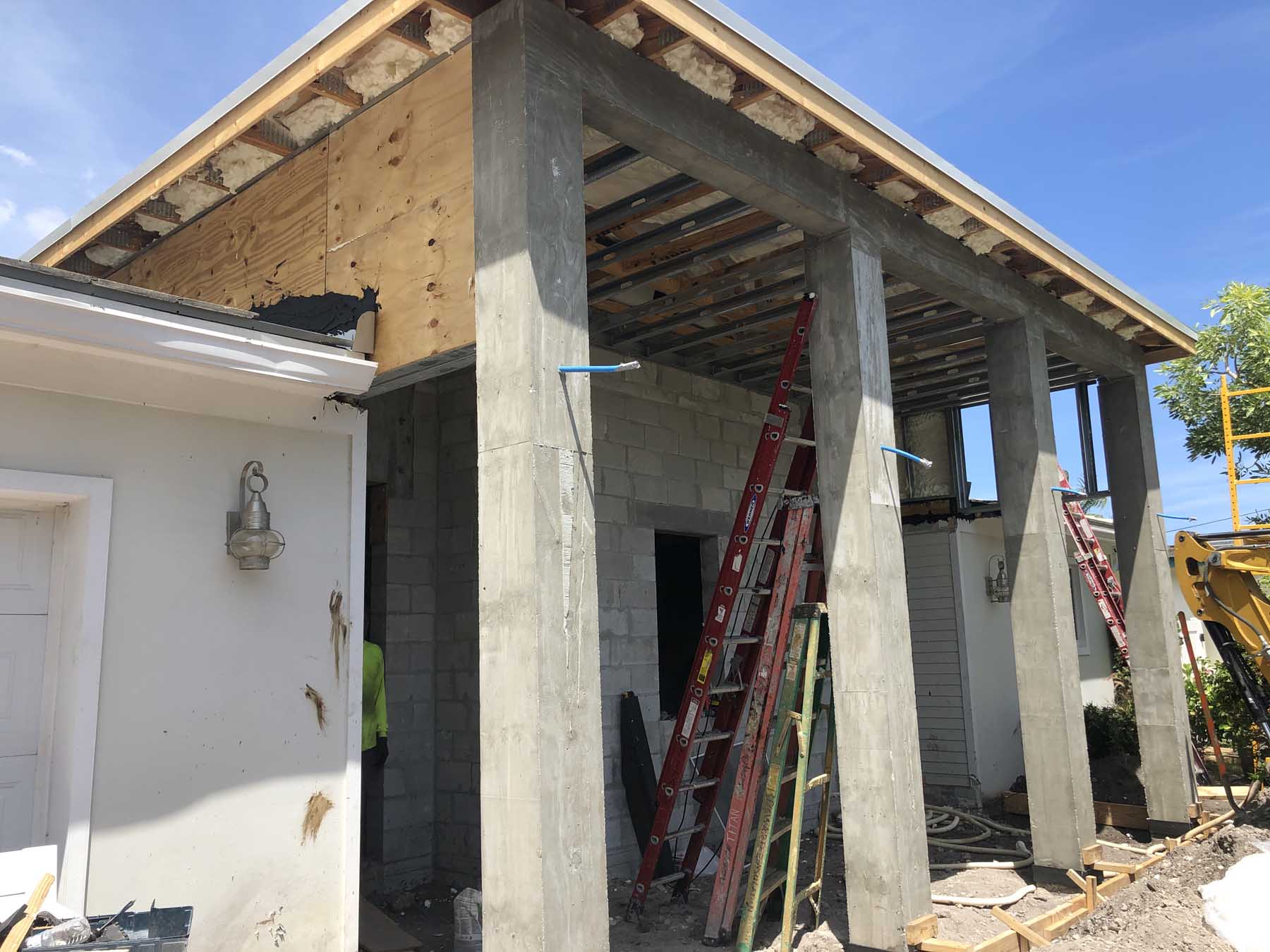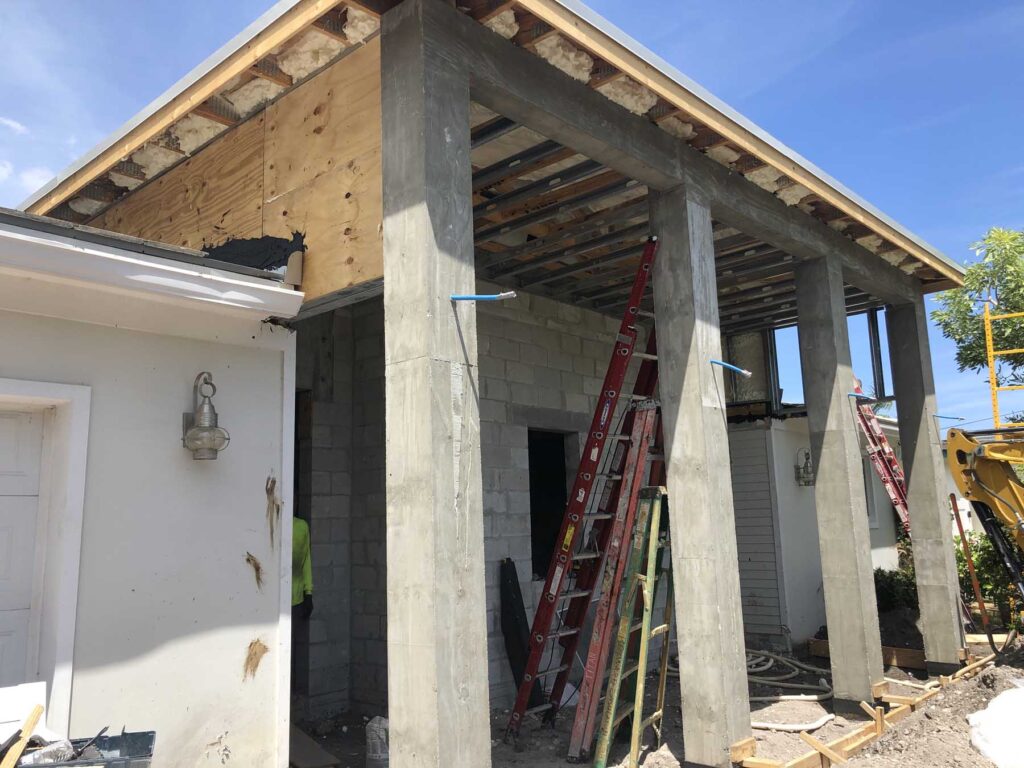 Whether installing a new roof or replacing an old one, many of the same needs are taken into consideration: how to protect the home or building against weather conditions, what type of underlayment to use, what type of roofing material to use, how much it'll cost, etc. The building type will often determine roof installation and replacement practices; however, in the case of home remodeling, it very much boils down to accounting for weather conditions and good insulation.
Since Florida is hot most of the year with very brief cold seasons, ice is not of major concern. Florida, however, does get heavy rainstorms during the peak months of hurricane season. As such, Florida homes come with metal drip edges, which protect the home against water getting inside the gutters and rotting both roof fascia boards and decking.
Roofs on Florida homes are also equipped with hurricane clips and straps to keep the roof secure during the onslaught of a hurricane. Roof underlayment is also water-resistant and applied with two layers of thickness to provide maximum durability and protection against outside elements. This is true regardless of the underlayment material used. Once the underlayment has been applied, the type of roofing material the homeowner decides to coat with (shingles, slates, tiles, etc) is entirely at their discretion; though, they each offer different benefits.
Roof Coating and Waterproofing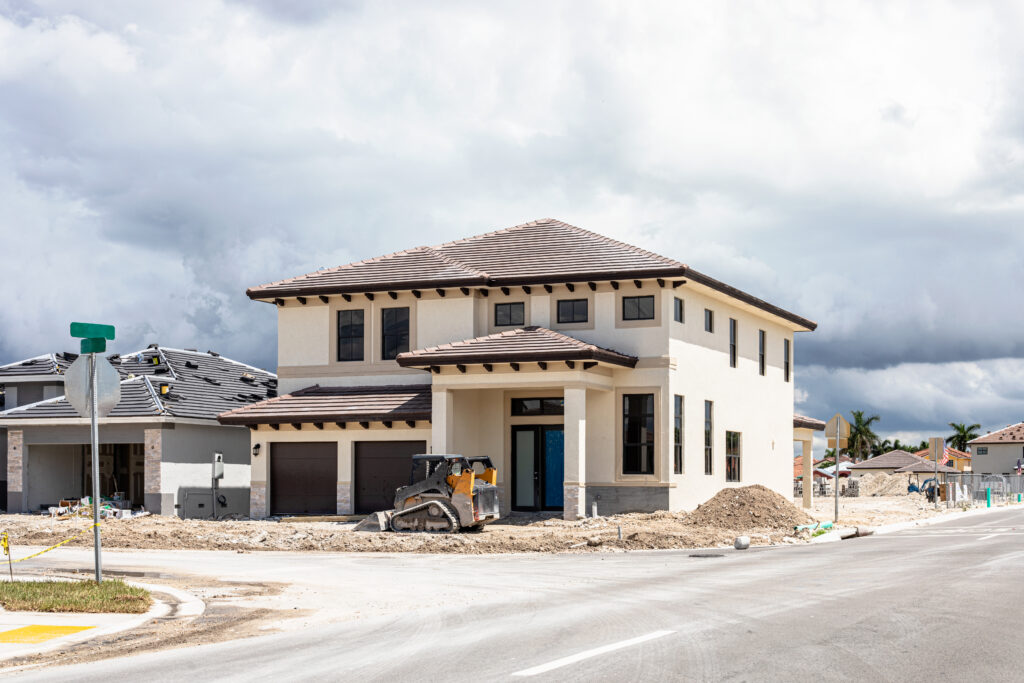 One thing that can't be overlooked in constructing a good roof, especially in the South Florida area, is coating and waterproofing. In fact, there are three things to take into account for choosing the right roof coating: water resistance, improved protection against outside elements, and energy cost savings.
Water resistance is a given, especially in Pompano Beach during the summertime when the most severe weather is experienced, including tropical storms. Excellent coating also protects South Florida homes against heat absorption by being able to reflect ultraviolet (UV) radiation, which also cuts down on energy costs. To that effect, there are three different types of roof coating: elastomeric, polymer-modified, and reflective.
Out of the three roof coatings, polymer-modified is the most expensive, but also the best in terms of flexibility and quality. The addition of a polymer in the coating's bituminous makeup gives it stronger durability, which is perfect for a storm-prone area. Another good choice on this front is elastomeric coating. While the non-bituminous nature of elastomeric coating doesn't give it the same level of flexibility as polymer-modified, it's still flexible enough to not be damaged during a severe storm.
Another layer of roof protection is afforded by reflective roof coating, which prevents the absorption of UV radiation. It does this by reflecting sunlight, which is known to cool homes by as much as over 50%. This is also ideal for Florida's extremely hot summers.
Roof Leaks and Repair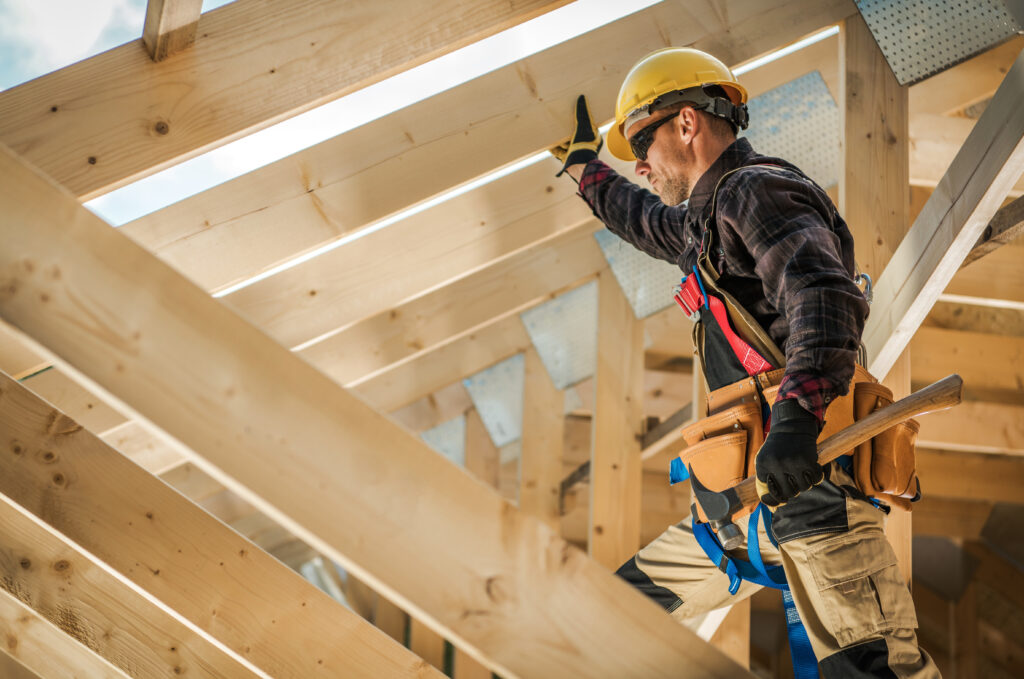 The preventive measures that go into good roof design provide the best protection against leaks and other roof-related issues. Unfortunately, however, this isn't always the case, especially with older Florida homes that were constructed prior to the 2000s when the building codes changed to make homes more hurricane-resistant. While age and poor roof design can contribute to roof leaks, other factors include human activity, negligence, the presence of roof seams, and weather conditions.
Repairing roof leaks entails identifying the location of the leak, assessing the causes for the leaking, and the potential hazards of repair. This entails checking everything from vents and plumbing vent boots, mounting holes, and step flashing. Other causes taken into consideration include leaks originating from damages to walls and dormers, storm damage, and even tree damage.
Once the cause of the leaking has been identified, a contractor can then determine not just how to repair the damage, but also the preventive measures that need to be taken to prevent future damage.
To find out how Taylor Builders can service your roof in Pompano Beach and the larger South Florida area, please visit our services page or contact us.